I just uploaded a painting I did last week.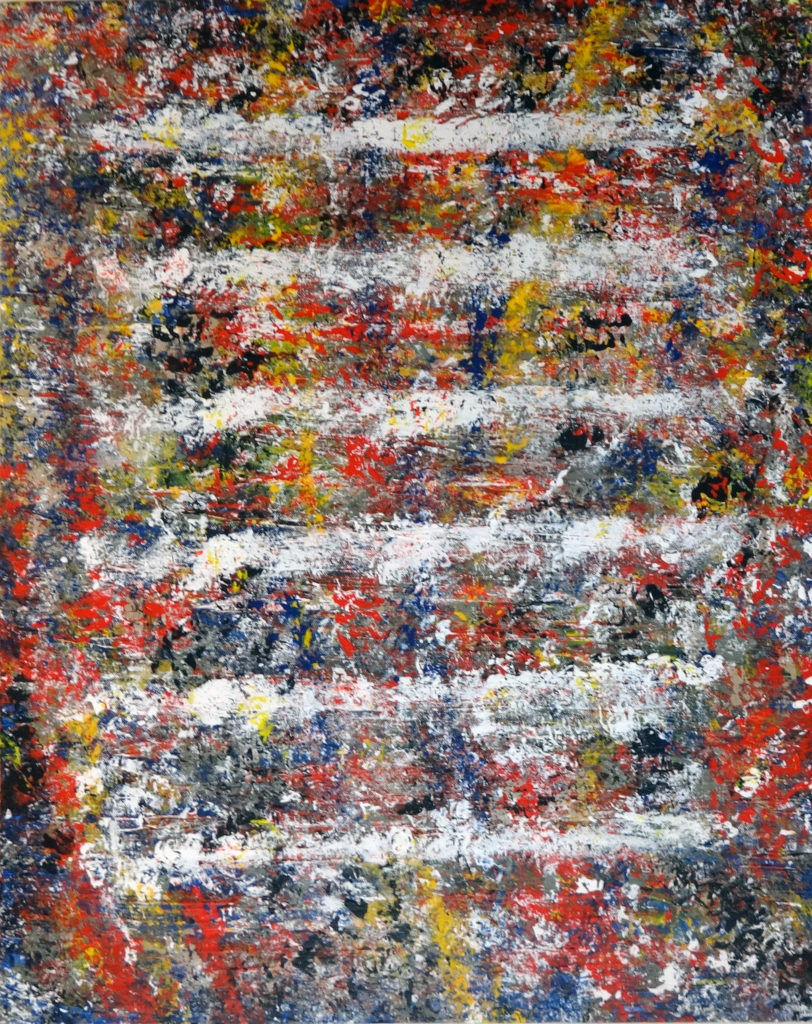 As you can see, I am continuing to experiment with a particular style that uses very light strokes of many colors all over the painting. I work somewhat randomly until I see patterns emerge, and then I try to amplify those patterns. And in this case, I decided it needed more structure at the end, hence the six white lines.
For me, painting is all about experimentation and exploration. I haven't really settled on a style yet. I am only guided by what I like.
Plus I have a whole basement full of experiments gone wrong. Stuff I don't like. Maybe I'll post a few of those at some point, just for fun. Which is what this whole thing is all about.
I also uploaded a couple of older ones today.
And also: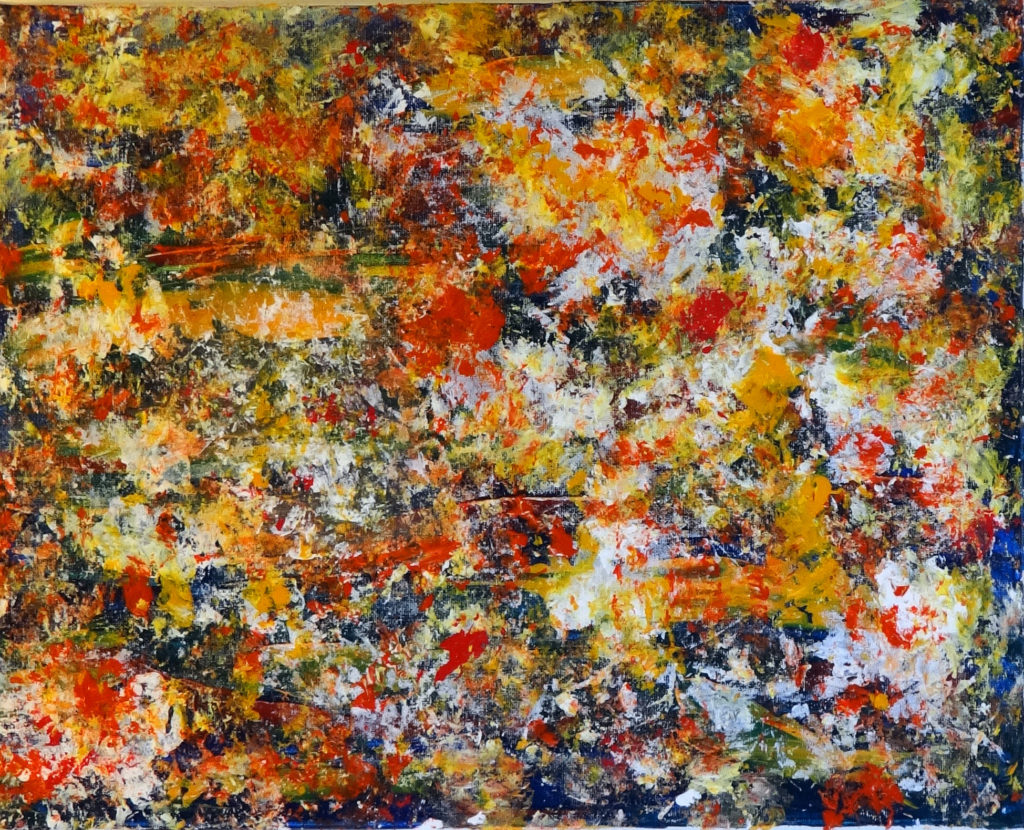 This last one is one of Ruwa's favorites. It currently resides over he desk in her office. It is actually one of my earliest experiments in this particular all over style, which I don't really have a name for yet. Well, Ruwa and I refer to it as the "cheh-cheh-cheh" style, kind of onomatopoeia for the sound it makes when I dab the paint on in fast, rapid strokes.